Definition
A malignant growth or tumor resulting an uncontrolled division of cells.
Introduction
PHYSIOLOGICAL (NORMAL MECHANISM): The human body is made up of trillions of multiple types of cell which is known as basic structural unit. As every structure have its own life period up to which it lives. The cell has also the same. Therefore the nature has provided cell, the ability to divide & make its offsprings, expect of few type of cells. The cells continuously keeps on dividing & the other cells keeps on dying apoptosis (programmed cell death). This process of division & killing is regulated by certain genes & regulators. There is strict monitoring of these regulators so that the excessive cells are not formed & the excessive cells and not killed. Once there is an abnormality in the regulator the cells starts excessive division here the word cancer begins.
GENETIC CHANGES: In normal cells, genes regulate growth, maturity and death of the cells. Genetic changes can occur at many levels. There could be a gain or loss of entire chromosomes or a single point mutation affecting a single DNA nucleotide.
---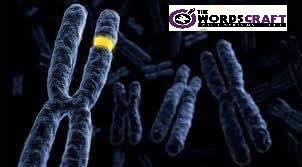 ---
There are 2 broad categories of genes which are affected by these change:
ONCOGENES: These are cancer causing genes. They may be normal genes which are expressed at inappropriately high levels in patients with cancers or they may be altered or changed normal genes due to mutation. In both cases these genes lead to cancerous changes in the tissues.
TUMOR SUPPRESSORGENES: These genes normally inhibit cell division & prevent survival of cells that have damaged DNA. In patients with cancer these tumor suppressor genes are often disabled. This is caused by cancer-promoting genetic changes. Typically, changes in many genes are required to transform a normal cell into a cancer cell.
---

---
There are usually two broad terms used in case of cancer:
Benign
Malignant
The term Benign is used in case of tumor which does not have the potential to spread or replicate so fast and does not have the ability to metastasize to the other organs. They are usually not worrisome.
The tern Malignant is used in those tumors which are relatively aggressive then benign & have the potential to replicate faster then benign & have the ability to metastasize to the other organs.
Types of cancers according to the Morbidity & Mortality
---
---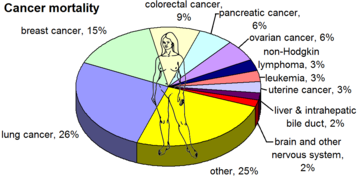 ---
There is a big question in everyone's mind is what causes the cancer but the answer is still unknown to the science yet certain mediators certain may be responsible which are as follows:
CHEMICAL CARCINOGENS
Cigarette smoking
Aflatoxins
Asbestos
Poly-cyclic hydrocarbons
Cancer chemotherapeutic drugs
Benzene
Chromium
RADIATIONS
VIRUSES
RNA Virus (HIV, Human T-cell virus)
DNA Virus (HPV, Hepatitis B, C, HSV type II).
DIETARY FIBERS
Low fiber diet
High fat Diet
Alcohol consumption
It is said that certain chronic diseases may lead to Cancer which includes:
Chronic varicose ulcer
Chronic osteomyelitis
Old burn scars
Tropical burns scars
Gastric ulcers
Gall stones
Crohn's & Ulcerative colitis
What if I have a tumor? How can I know that is it benign or malignant? Do I have to wait for a Doctor to tell me?
The answer to your question is NO. You can yourself evaluate between the benign & malignant but always remember always meet a doctor for the confirm diagnosis.
Here come the difference between the clinical benign & malignant tumors:
The benign tumors are always:
Slow growing
They are mobile (can move not fixed)
Do not have Ulceration
They are soft to touch
Does not bleed
Where as the malignant tumors are always:
Rapidly growing in nature
They are fixed adhered to the wall
Shows ulceration
Firm to hard while touching
Usually bleeds on touch or otherwise
These signs can give you an idea about the severity of you disease.
What can be the symptoms?
Yes!! The symptoms can also give the hint.
The benign tumors usually are symptom less they are found on the examination usually which may include:
Pain at any site
Pressure effects
Compression to any nerve or vessel
Vague pain or complains
Can produce the signs of obstruction or any hormone production
A malignant tumor produces the symptoms which includes:
Pain at any site
Bleeding from any site
Edema formation (Swelling sign)
Fever
Infections
Anemia
Malignant Cachexia (Weakness, Loss of weight, Insomnia, Loss of Apatite & Fatigue)
How to investigate a Cancer?
There are two types of investigations done for the purpose of cancer:
For the purpose of diagnosis
For the purpose of spread & Mets.
Cancer investigations includes a complete history with a complete physical examination, lab reports & radiology reports.
CYTOLOGICAL EXAMINATION: The cellular study is performed where the cells are seen live under microscope their nature activity & biology gives the evidence of being cancerous or non-cancerous. The methods to take the cells are:
FNAC (fine needle aspiration cytology)
Trucut biopsy
Core cut biopsy
Frozen section
SEROLOGICAL EXAMINATION: The serological study is designed to perform via blood examination where certain specific & non-specific tumor marker are detected to know about the presence of type of cancer such as:
CEA
AFP
HCG
PSA
Monoclonal immunoglobulins.
RADIOGRAPHIC STUDY: This is performed in a dual beneficial aspect to know the morphology of the tumor & also to know about the spread of disease beneficial in treatment & staging which includes:
X-ray
Ultrasound
CT-Scan
MRI
DEXA-Scan
Sestamibi-Scan
Isotope-Scan
PET-Scan
Mammography
HIDA-Scan
How can I prevent from being attacked from Cancer?
Cancer prevention is an important topic to be discussed the preventive measures. Certain cancers can be prevented by early detection soon when the changes are about to begin.
Such as PEP smear for cervical cancer
Mammography & breast examination
Testicular cancer by testis examination
Early sign or symptom of any condition discussed above if seen in any patient can prevent the person from malignancy.
Dietary factors can also prevent this condition which are:
Use of antioxidant fruits & vegetables
Sour fruits
Juicy fruits
One of the best fruit yet found is know as SOUR SOP and its leave the other name of this fruit is GAYA BANO.
---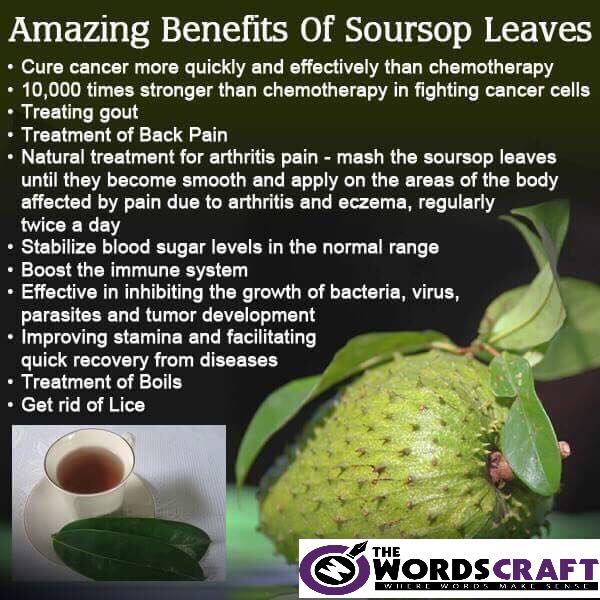 ---
How can I get treated form cancer?
There are many types of cancer treatment. The types of treatment that you have will depends upon the type of cancer you have & how advanced it is. Some people with cancer will have only 1 treatment, but most people have a combination of treatments, such as surgery with chemotherapy or radiation therapy. You may also have immunotherapy, targeted therapy, or hormone therapy.
THE Side effects of Cancer therapy
The effects varies from person to person but few of them are:
Anemia
Appetite Loss
Bleeding & Bruising (Thrombocytopenia)
Constipation
Delirium
Diarrhea
Edema
Fatigue
Hair Loss (Alopecia)
Infection & Neutropenia
Lymphedema
Memory or Concentration Problems
Mouth & Throat Problems
Nausea & Vomiting
Nerve Problems (Peripheral Neuropathy)
Pain
Sexual & Fertility Problems (In Both Men & Women)
Skin and Nail Changes
Sleep Problems
Urinary and Bladder Problems