---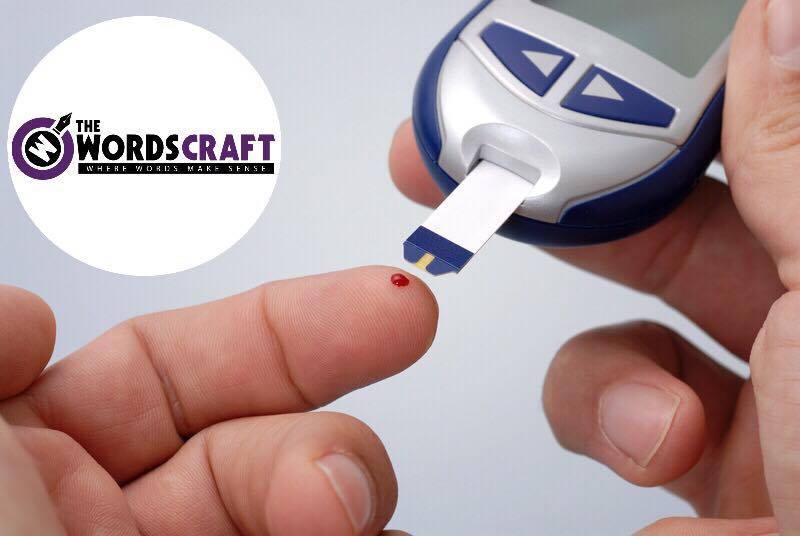 ---
Sweet! A term seems really sweet to all but actually can be worse than bitter for a few.
The mother of all diseases lies on this simple word "Sweet." Without sweets life is tasteless. The excess can make you gain weight & even become diabetic patient, but the restriction & control can make all your worries fly away. There are a few things that one should know in order to stay healthy, especially those who are suffering from this health condition.
Diabetes is a metabolic condition which is characterized by either simple carbohydrate intolerance or either by the absolute or relative deficiency of insulin or its receptors. Understanding the normal can make you understand the abnormality.
WHY & HOW A HEALTHY PERSON HAS NORMAL GLUCOSE LEVELS?
When we ingest any carbohydrates, fats & glucose (sweet) containing product in our diet this undergoes metabolism where these carbohydrates, fats & other products are broken down into glucose. Here the mechanism starts, where this glucose tries to enter into the human body cells that require INSULIN. This insulin is responsible to let the glucose molecules enter into the cell & digest further going under ATP formation. As soon as the glucose enters the cell the glucose molecules in the blood circulations gets decreased & the total serum glucose levels drops to normal, in a normal person.
WHY A DIABETIC PATIENT DOES NOT HAVE NORMAL GLUCOSE LEVELS?
This is a question that is asked by diabetic patients all around the world. Let's figure it out!
According to the definition of diabetes; "It is either an absolute or relative deficiency of insulin or its receptors." Now keeping this phrase in mind, we can say that, when a glucose molecule tries to enter the cell the most responsible agent INSULIN which let the glucose molecules enter are either deficient or not strong  enough to let the glucose get inside the cell.
These two problems lead to the persistent increased burden of glucose molecules in the blood ultimately leading to the high serum blood glucose levels.
WHERE DOES THE INSULIN COME FROM?
People are most of the times wandering about the insulin what is it from where we can get it naturally?
Insulin is a Glycoprotein which is formed in the islets of Langerhans; the pancreatic cells generally known as Beta cells. Insulin is formed & stored in the pancreas & is released even before we ingest anything. It is an example of feet forward mechanism to compensate the normal blood glucose levels.
DIABETES & ITS SUB TYPES
TYPE-1 DIABETES (Juvenile / Childhood Type Early Onset): The insulin is absolutely absent. It might be due to the destruction of insulin secreting gland which is the Pancreas.
TYPE-2 DIABETES (Late Onset / Adult Type): The insulin is usually present but the receptors are destroyed or either absent.
GESTATIONAL DIABETES: Occurs during pregnancy.
            As Diabetes is a major health problem worldwide people usually like to talk about it, sometimes people are worried about themselves, "AM I LIKELY TO GET DIABETES TOO?"
  Always keep one thing in mind, that every normal condition converting to abnormal has some causative factors.
These include:
FOR TYPE-1:
Positive family history
Genetic susceptibility
Previous viral infection (Coxsackie's virus)
Auto-immune conditions (where the body starts eating its own tissues/organs)
Dietary factors (early exposure to cow/formula milk before age of 4months)
Geographical conditions
FOR TYPE-2:
Genetic factor
Environmental factor: life style (Over-eating, junk food, artificial sweeteners, lack of exercise, stress)
Certain pancreatic pathology
Race
Age
High blood pressure
Other medical conditions such as PCO, Thyroid raised levels, Cushing syndrome, Pancreatitis
HOW WILL I FEEL IF MY BLOOD GLUCOSE LEVEL IS INCREASING?
Honestly speaking there is no any particular sign or symptom of hyperglycemia (raised glucose levels).
People generally feel the following symptoms:
Polyuria (Increased frequency of urine)
Polydipsia (Increased frequency of thirst)
Generalized weight loss
Blurring of vision
Parestheisa (Loss of sensation in feet and fingers)
Ketoacidosis (A condition in which there is absolute insulin deficiency characterized by sweet smell in your breath)
FED UP OF THIS CONDITION… CAN'T CONTROL MY DIABETES!!
Your health is auspicious for your loved ones; the solution is to take care of your health as much as possible. You look on your easy going life right now & after your uncontrolled diabetes how it could be:
Multiple attacks of infections (TB, Urinary tract infections, Prurient itching all over the body)
Deterioration of vision
Peripheral neuropathy
Diabetic foot (Ulcer formation leading to the amputation of foot)
Myocardial infarction (Heart Attack)
Renal failure
Increased risk of Alzheimer's disease
Stroke
WHAT INVESTIGATIONS CAN BE PERFORMED TO DIAGNOSE & CHECK THE DIABETES?
RBS (Random Blood Sugar)
FBS (Fasting Blood Sugar)
OGTT (Oral Glucose Tolerance Test)
HbA1c (Glycosylated Hemoglobin) gives the record of past 90 days the blood glucose level usually used to check the control of diabetes
Serum Fructosamine
Urine Glucose
TREATMENT GOALS
As diabetes is the major health problem & most health concerning issue many clinical trial are performed to treat this condition but unfortunately none of the trial is proved to be beneficial. Whereas, the Insulin & Oral hypoglycemic drugs are the supportive treatment. The specific treatment which can either start the insulin secretion or can up-regulate the receptors are not yet found. Recent study was done where a vaccine is formed to treat the Type-1 Diabetes patient by killing the auto antibodies against beta cells but it has to be yet approved by FDA.
PREVENTION IS BETTER THAN CURE keeping this phrase in mind population can modify their life style & decreasing the burden of risk factors can prevent the condition to some extent.
HOW CAN I CONTROL MY DIABETES? WHAT CAN BE MY DIET PLAN??
Majority of patients are only concerned with this question so here is the answer.
The Hand Rule tells us about how much amount you can eat & what.
FRUITS/GRAINS & STARCHES: Choose an amount the size of your fist for each of Grains, Starches & Fruit.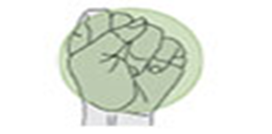 VEGETABLES: Choose as much as you can hold in both hands.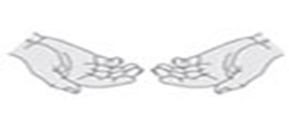 MEAT & ALTERNATIVES: Choose an amount up to the size of the palm of your hand & the thickness of your little finger.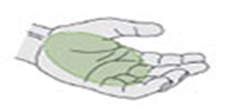 FATS: Limit fat to an amount the size of the tip of your thumb.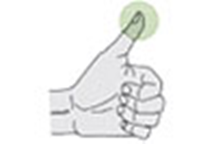 The meal should always be maintained. It should be 3 big meals & 3 small meals (snacks). The big meals are your Breakfast, Lunch & Dinner. If the breakfast contains proteins (eggs) & carbohydrates (bread) then the Lunch should contain Grains & Starch. The dinner should have Fruits & Vegetables. Taking Carbohydrates, Fats, Starch & Fruits at same time can disturb your blood glucose levels therefore it must be divided accordingly.
---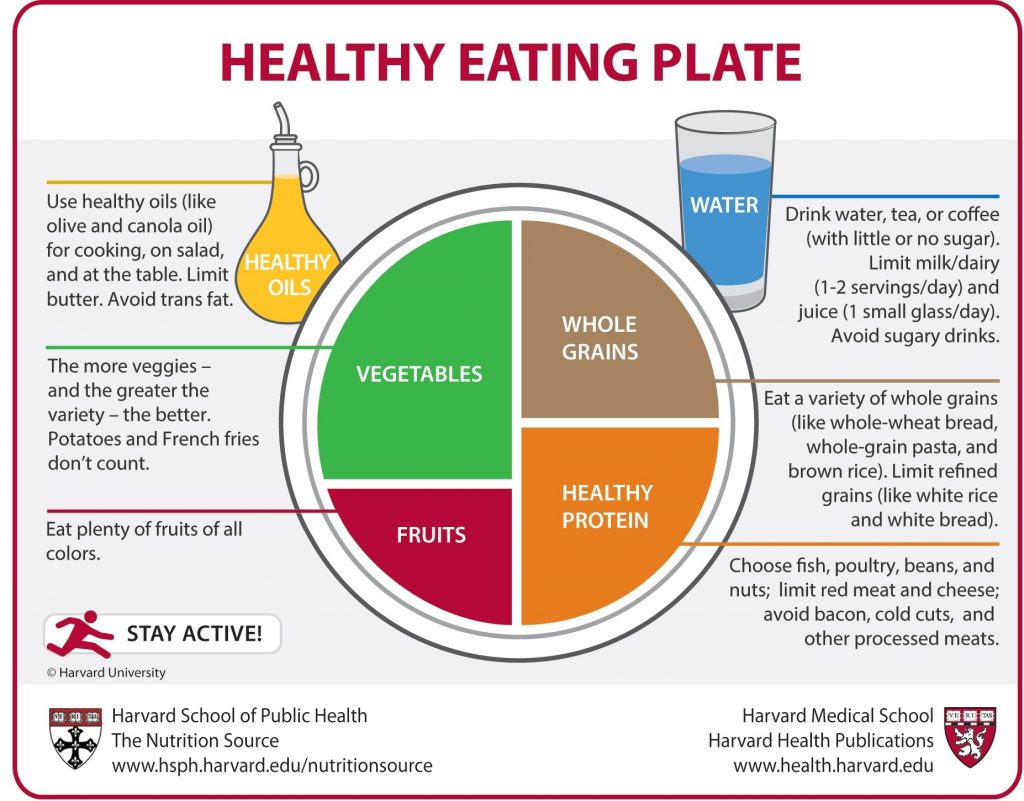 ---
THINGS TO EAT
Apples
Asparagus
Avocado
Beans
Blueberries
Broccoli
Carrots
Cranberries
Fish
Flax seeds
Garlic
Kale
Melon
Nuts
Oat meals
Quinoa
Grapefruit
Red onions
Tea
Spinach
Tomatoes
Chicken
Papaya
Plums
Guava
Apricot
Brown rice
Porridge
Pulses
Legumes
Wheat
THINGS NOT TO EAT
The key rule is to avoid all those things which contain artificial sugars, extra fats & are highly rich in glucose are strictly prohibited.
---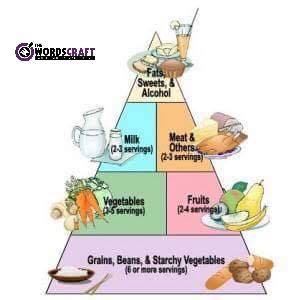 ---
"Every hum,an being is the author of his own health or disease!"
– Buddha.