---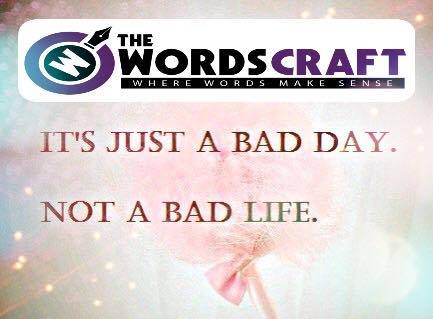 ---
            We have all have those days… The bad days! We all have crap going through our lives. It's okay. It's life! You are not the one & only facing it alone. Let's keep ourselves going & let's face it.
            When bad days come, you feel like there is never going to be a tomorrow. Depression takes over so much of who you are & what you want to say & do. Let's not let this depression take over us. Let's fight it. So here are some tips & tricks to get over a bad day:
Figure out what it is that is actually bothering you.
For some people it may be like this specific thing happened & it completely ruined my mood. Now I don't want to talk to anyone or do anything. For other people there may be a fight with somebody or maybe a small issue that went down, that you are exploding in your mind. And in reality there is nothing deeper & bigger that is actually going on that is affecting your mood.
This may be a little bit confusing. Sometimes when I have an issue going on & I have not talked about it to anybody. Someone does a little thing & I end up bursting all my anger over that person & then I get even more upset, ending up being in an even more horrible mood, not even knowing what the cause is.
So the first thing you need to do is realizing what the real issue is. Do not take it out on the other people because some other people are the reason to it.
Once you realize what the issue is, you should write it down or talk about it to someone you trust, a person who is not biased, will listen to you & will not judge you.
Some people may not have that person in their lives. If you do not have someone like that, do not worry, it's okay! Most people do not have such a person & one day life will give you a person you can open up to. In such a case, I recommend sitting down & writing it out in a diary, writing whatever you are feeling, just to get it out!
If you keep it all bottled up inside, you will end up being crazy. We have all had bad days before & you need to let it out somehow, either you are speaking about it to someone, whether you are writing it down exactly how you feel with no hesitations because letting it out will help immensely.
Once you let it out or you have talked about it, you need to "Let It Go!"
I understand in certain scenarios & areas, some things cannot be let go. You need to talk about it. Whether it is a fight or an issue that needs to be resolved. One thing that we all need to realize is that some of us get so lost in our own problems that we forget about everything else.
We are living on planet floating in a huge space & you are a little tiny spec of a person. This might not be the nicest way to put it all together, but guess what? We are all living on this huge earth. Our tiny little problems are nothing, no matter what we do, no matter what we think about, it is not going to change the sun coming up in the morning or the moon coming out at night & the earth from keep spinning.
One thing that people do not realize that the stress & anxiety can consume you. Over time it can completely change you as a person. If you are not letting the stuff out & if you are not talking about it to somebody or if you are not asking someone for help, if you are not writing it down & just letting it go. You are then going to hold on to all of these issues & all of the pain & it is going to keep building up inside of you.
Let's take an example; Think about your oldest favourite song. That one song can remind you of someone or something, the moment of time when you first heard it. No matter how much time passes, you know all the lyrics & all the words & if it randomly comes on 5 years later. Will that not take you to that moment, that thing or to that person?
If you do, then this is just an example of how all of your emotions are deep down inside of you & if you are not letting everything go, it just builds up inside you. So all the hatred, all the anger, all the anxiety, all the depression, everything is being stuffed inside of you, waiting to burst out.
            One little switch of your crazy little mind telling you "OMG! This happened. Now the world is over. I am miserable. I am so depressed etc." Guess what… That is never ever going to stop anything.
            By letting it go you need to realize that you do not need to hold on to this anger. There is no reason for you to keep it inside of you. And you will realize at some point that nothing that you are holding on to is worth it.
---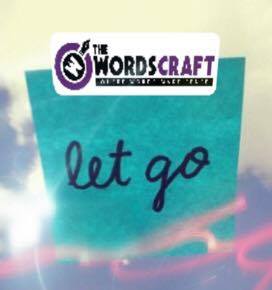 ---
            The key to living a happy & peaceful life is never going to happen by changing things on the outside. It is all about working on the inside & then everything will kind of come together. I know some people are still very narrow minded with the fact that they think each & everything, I mean every car, every luxury, every this, every that & then everything in life is going to be so perfect & better. Let me be the person to tell you that, yes I have a lot of crap, way too much stuff, way too many luxuries but this does not solve any…any…any inner problem that I have ever had. I still have bad days! It is not the material things that is going to make you happy, it is not anything that you are going to change on the outside & that will make you feel better. Just think of how many times you have said "Oh, if I would just get a big house or a bigger car & everything will be better on the inside." But guess what? It won't be better. It is not the outside world that is going to help you, only you working on yourself.
            Next thing you need to do is, distract yourself from everything that is going on. Let's say, what I do is, I listen to music, I write or I just pray for hours & that is my therapy. Just letting everything go. Getting consumed with the music, writing or prayers & this is something that helps me to get through a bad day.
            Also you can eat some chocolates, ice-cream & something sweet. If available, you should eat dark chocolate. It helps a lot. Chocolates & sweet things help improve the mood. This is something I have personally observed. Sweets increase the production of certain chemicals in the brain that brings on the feelings of pleasure & act as anti-depressant.
            When you are going through something & you are having a really hard time. You can make yourself feel better is by helping other people get through their problems. Helping others will make you feel better & have inner peace.
            Other ways you can distract yourself is by having some quiet time, reading a book, taking a warm bath, taking a nap, driving yourself somewhere, getting some quite time for you & yourself to let go all of your problems & do not think about it & it will help calm you down. Whatsoever helps you distract yourself better, do that! In short, take out some time for yourself, pamper yourself. Do something that you would not normally do on an everyday basis & take a little extra time. After all we are fragile, we are human beings, we have feelings, we have emotions & we have so many things that are going on every single day. There are so many horrible things that happen to us & those things can literally take over us. The goal is to be happy & peaceful, to have peace of mind. It's all about being okay & contended with who you are. We need to understand that everyone has bad days. Life is a roller coaster, there are ups & downs. Some days are better than the others.
 "Just because today is a terrible day doesn't mean tomorrow might not be the best day of your entire life. You just have to wake up & get there."
We all have crap going on in our life, every single human being faces something on a day to day basis & you need to realize you are not alone. Everybody is in this together, whether you realize it or not. Just know that it will get better, whatever you are going through. You do not realize how much power you have all within yourself. It is just all about how you as a person get through all of the crap happening in your life.
We all want to be happy, we all want to live a peaceful life & all you need to do is to work on your inner self.
"You have to fight through some bad days to earn the best days of your life!"