---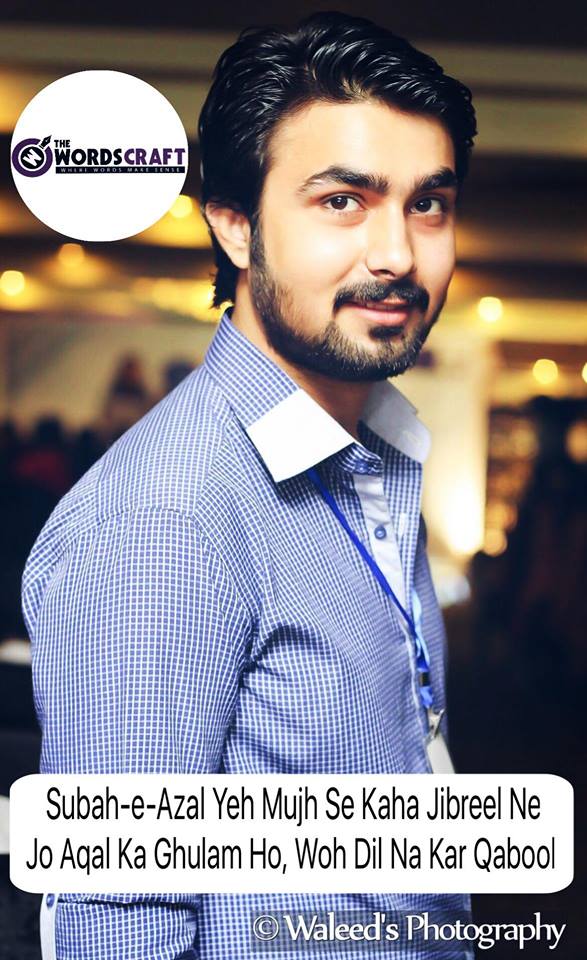 ---
Mustafa Raza Shaikh, 22 years old, lived a life for those in need, smiled to cheer up gloomy faces, a brave & inspiring human being. Many of you may not know him but you must have heard about him. He was not one of those famous ones he is certainly one of those who are the most missed ones. If you meet the people who knew him, they would tell you how he touched them all. People who have known him for years or have had just a couple of minutes interaction, he won them all, with his intriguing personality & honest fiber. His looks, his words, his actions were spellbound. One cannot expect such wisdom & salt from such a tender age.
Mustafa Raza Shaikh, an amazing soul, an enduring personality, a born leader was born on 10th January 1994. Since childhood Mustafa decided to be the driver of his life rather than a passenger who gives control of his decisions into someone else's hands, be it a small pick or a life changing verdict. When he was 8 years old, he told his father that he wanted to be a Hafiz-e-Quran. He completed this glorious task within 4 years. He finished his intermediate in commerce & joined SZABIST Hyderabad for a professional business administration degree, considering his open ended creative capabilities & ownership skills. He gave hand to one of his friends in starting his own business of dispensing clean water known as "Crystal Spring" to the city of Hyderabad. He possessed an entrepreneurial mind set & his biggest talent was the power of execution, which is hardly found in people of his age. Having the knowledge learned from his education & possessing an adapt eye on the cares, he started his own business, named "Car Exchange" which is quite well known in Hyderabad. Through his actions he proved that relations are not made by blood but by emotions & respect. Even his friends claim that in different points in life his actions showed his dedication towards their friendship. He knew how to treat & serve his relations in the best possible ways.
But it is heart breaking when media & other institutions of our so called society calls his death an accident or suicide. Police says it is carbon monoxide poisoning, then why they are not telling it to the parents that how & when it happened. How can it be a suicide? A person who used to be light for others in dark times can never himself choose a dark path. His postmortem's chemical reports show no poisonous substance found in his body which clearly proves that whatever those defiled people & unauthentic media reports are declaring is wrong. There are many questions that need to be answered & loopholes in the police investigation & unsatisfactory attitude of doctors who examined him. This case is a responsibility of our authorities & if this case becomes just another file then there will be such a wrath caused by the natural principles of Allah, that no one would ever be able to save his belongings or blood.
It is said that good people leave this world early, but to be very honest this was too early to leave, Mustafa! His life will always be a source of inspiration & learning.
"The most painful goodbyes are the ones that are never said & never explained!"
May Allah (S.W.T) grant him the highest place in Jannah!