It was the night of 27th Ramadan 1366 AH, i.e. 14th August 1947 when Lord Mountbatten administered the independence oath to Quaid-e-Azam Muhammad Ali Jinnah. Muslims consider 27th Ramadan a sacred night associating it to the revelation of The Holy Quran on Prophet Muhammad (peace be upon him). The existence of the Islamic Republic of Pakistan is therefore said to be a secret among Allah's secret.
The independence of Pakistan from the India-Pakistan sub-continent was not a coincidence & an event possible without the spiritual forces that are said to be a part in the Pakistani wars for independence it. Referred by most people as unbelievable & impossible such events have been witnessed & spoken about a number of Indian army men, pilots, writers, Sufis & common persons.
Mumtaz Mufti, a prominent Pakistani Urdu writer, mentions about the spiritual forces in that were a part of the 1965 wars in his books; Alakh Nagri (1992), Labbaik (1975) & Piyaz Ke Chilke (1966). Mentioning about the famous Lahori Saint, "Chup Shah" who never spoke before, started screaming the following words on the streets; "O people, See what miracles God will show, Fear not, victory will be ours."
The day Lahore was attacked by the Indian Army, 2 people in Madina saw the Holy Prophet (peace be upon him) rushing on a horse. When inquired; He said, "I am going on a Jihad to Pakistan." The entire dream was stated in a letter that was received by Jang Newspaper from Madina Munawara.
                Hakeem Syed Ali Ahmed Nayyer Wasti, a prominent scholar & hakeem, mentioned about a lady who was the resident of Madina Munawarah for last 18 years, habitual of sitting alongside Roza-e-Rasool on a daily basis. The lady told Hakeem Nayyer Wasti on 6th September 1965 that Prophet Muhammad (peace be upon him) was worried & he rushed out of his rest place. He also mentioned about a Saint whom he used to meet every day in Roza-e-Rasool, was missing on 6th September. Upon inquiring of his absence, the Saint's pupil told Hakeem Nayyer Wasti that he was gone to Pakistan for Jihad. Another Saint that he knew told him that the martyrs of Jang-e-Badar were gone to Pakistan on 6th September on white horses.
People of Sialkot reported that they had seen hundreds of horses with horse riders wearing white dresses & carrying swords in their hands rushing towards the battlefield.
Qazi told Mumtaz Mufti that there were Saints that were protecting Pakistan during the war. As 21 bombs were thrown towards Rawalpindi, only 5 of which exploded. Indians could see Pakistani soldiers who were just 500 in number in thousands & lacs.
The Indian soldiers said that the army swords was the cause of them losing the battle. They could see was light emerging from their swords. The Indian soldiers also said that they could see the Pakistani Army was massive in number, as a matter of fact, they were very hardly 500 in number.
Prisoners of Sialkot were inquiring about the soldiers wearing white dresses that were with the Pakistani Army. However, prisoner of Khemkaran was questioning about the horse riders in red dresses who caused a great loss to the Indians.
An Indian Pilot who was designated for bombardment on Multan mentioned said that he saw 3 old men in Multan who were catching the bombs & were throwing them away. Another pilot who was designed to attack Dwarka reported; "We came to attack Dwarka, weather was clear, the situation was perfect but when we reached Dwarka, a heavy cloud suddenly jumped from nowhere and covered Dwarka"
Another pilot said; "I don't know what happened, I heard voices coming from all four sides that Bailout Bailout, even no Pakistani aircraft was tracing me. I got so much confused that I bailed out."
Indian General Kapadia's son who was a pilot too mentioned; "I came to destroy River Ravi's bridge but when I reached to River Ravi, there were six bridges instead of one."
Mumtaz Mufti's Book: Labbaik (1975)
Mumtaz Mufti's Book: Alakh Nagri (1992)

Mumtaz Mufti's Book: Alakh Nagri (1992)

Mumtaz Mufti's Book: Alakh Nagri (1992)
Mumtaz Mufti's Book: Piyaz Ke Chilke (1966)

Mumtaz Mufti's Book: Piyaz Ke Chilke (1966)

Mumtaz Mufti's Book: Piyaz Ke Chilke (1966)
After Madina Munawara, Islamic Republic of Pakistan is the only country that was established in the name of Islam. Both the states were endangered from "Mushrikeen" which resulted in the formation of a separate homeland.
Quaid-e-Azam Muhammad Ali Jinnah, the father of our nation, was the one leader who materialised the dream of Allah Iqbal (R.A) into reality. The Islamic Republic of Pakistan was created after the sacrifices of our ancestors who gave their sweat & blood to ensure the independent existence of our homeland. It is now our responsibility to keep up the integrity of our country.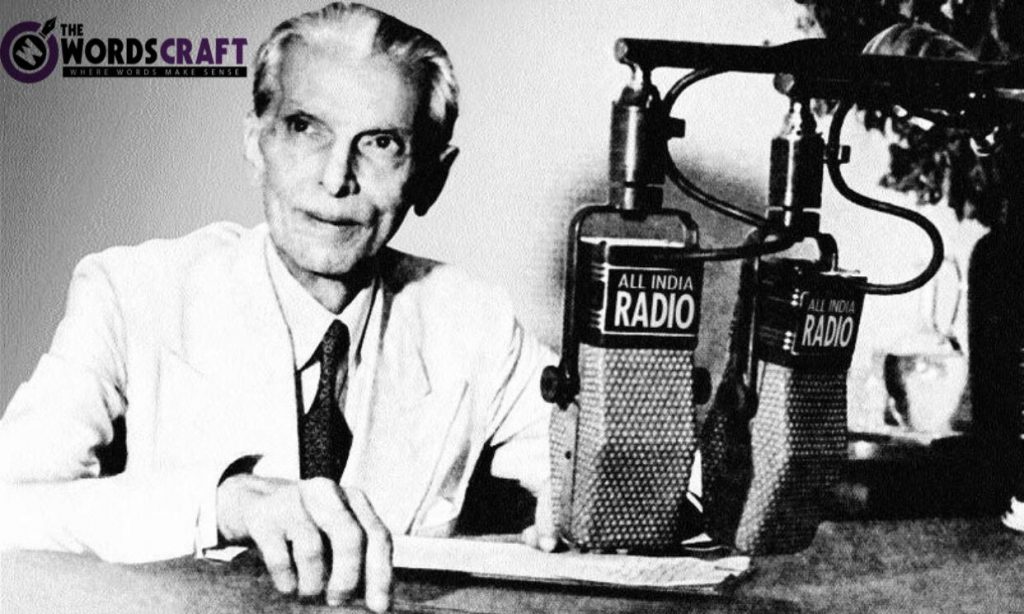 Mustafa Ali Hamdani announced the news of freedom of Pakistan on Radio. The announcements began on 13th August 1947 at 11:50 pm saying; "This is All India Lahore. Wait for our next announcement." The next announcement was made after a gap of 15 minutes on 14th August 1947 at 12:05 am; "This is Radio Pakistan. Congratulations for an independent Pakistan."
Dawn Newspaper Dated 15th August 1947.

New York Times Featuring News Regarding Independence of Pakistan on 15th August 1947
Mysteries are yet to unfold. Ghazwa-E-Hind is another topic that is being discussed these days keeping in view the ongoing conditions in Kashmir. But have you ever wondered why is it called a Ghazwa? As Ghazwa refers to any of the battles in which the Islamic prophet Muhammad (peace be upon him) personally participated. Isn't this a food for thought? Prophet Muhammad (peace be upon him) in his Ahadith has already predicted the victory of the Muslim forces.
For those who say "Pakistan may kya rakha hai?"
Pakistan is the only land after the Holy land of Madina Munawara whose foundations were laid after the teachings of Islam. Named as the Islamic Republic of Pakistan, it is the land of peace, love, bravery, tolerance, harmony & unity that has the most hospitable culture, delicious foods & rich heritage. It is the land with world renown Sufis & Saints, Mystics & Poets. It is the land with all 4 seasons, tasteful fruits & vegetables. It is a land known for its street theatre, music & musicians. Established with devotion, love, dream. Whether Sindhi, Punjabi, Balochi or Pakhtun culture, all of them extend messages of love & peace. It is a land where people from different religions freely follow Allah, Jesus or Bhagwan.
Long Live Pakistan!