---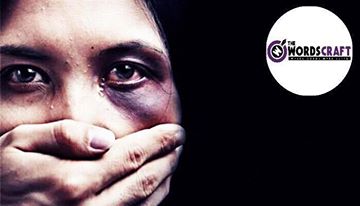 ---
The Council of Islamic Ideology recently proposed a model on the women's protection bill which has gained a lot of attention on media these days. "You can beat her lightly" has made it the center of attention & discussion these days.
Living in a male dominant society like Pakistan where it is believed that men are always right; "You can beat her lightly" has adversely effected the minds of people of Pakistan where a huge number of population is either illiterate or less literate to differentiate & differentiate between right or wrong. I see news & posts on social media that show men physically torturing their wives just because "you can beat her lightly."
Conveying partial information is dangerous. It makes people believe they know enough to take a decision. Here is the Ayah quoted that states the complete details regarding "you can beat her lightly" under which conditions:
"Men are the protectors and maintainers of women, because Allah has given the one more (strength) than the other, and because they support them from their means. Therefore the righteous women are devoutly obedient, and guard in (the husband's) absence what Allah would have them guard. As to those women on whose part ye fear disloyalty and ill-conduct, admonish them (first), (next), refuse to share their beds, (last) beat them (lightly); but if they return to obedience, seek not against them Means (of annoyance): For Allah is Most High, great (above you all)."
– The Holy Quran; 4:34-36
Wife beating is prohibited in Islam, until & unless she is disloyal. Even the kind of beating has been specified .i.e. that doesn't leave bruises on her body. Islam permits men & women to divorce each other, therefore setting the ways apart is a better option than domestic violence.
Narrated by Mu'awiyah al-Qushayri:
"I went to the Holy Prophet (peace be upon him) & asked him; what do you say (command) about our wives? He replied; give them food what you have for yourself & clothe them by which you clothe yourself & do not beat them & do not revile them."
– Sunan Abu-Dawud, Book 11, Marriage (Kitab Al-Nikah), Number 2139
If we look back to the years even before Islam existed, women had no respect no value. Daughters were buried alive. But after Islam came women were given a value, respect & honor. Then how can Islam permit wife beating.
Islam justifies wife beating as wrong. So, YOU CAN NOT BEAT HER LIGHTLY!
"The best of you are those who are best to their wives!"
– Narrated by Al-Tirmidhi, 3895; Ibn Maajah, 1977; classed as saheeh by Al-Albaani in Saheeh Al-Tirmidhi.